Payments into a wallet – open banking
What is open banking?
This allows a user to fund their Customate wallet using their own bank account. Via the interface, the amount will be populated along with the country and currency. The user will be sent to their own bank portal where they will be required to log into their own bank account portal using their own banks login credentials and approve or reject an open banking transaction. They will see the transaction in their bank portal, but not be able to amend the amount, payee or any other details. The user can only approve or reject the transaction within their bank portal. Should the user approve the transaction within their bank portal, the users Customate wallet will be credited.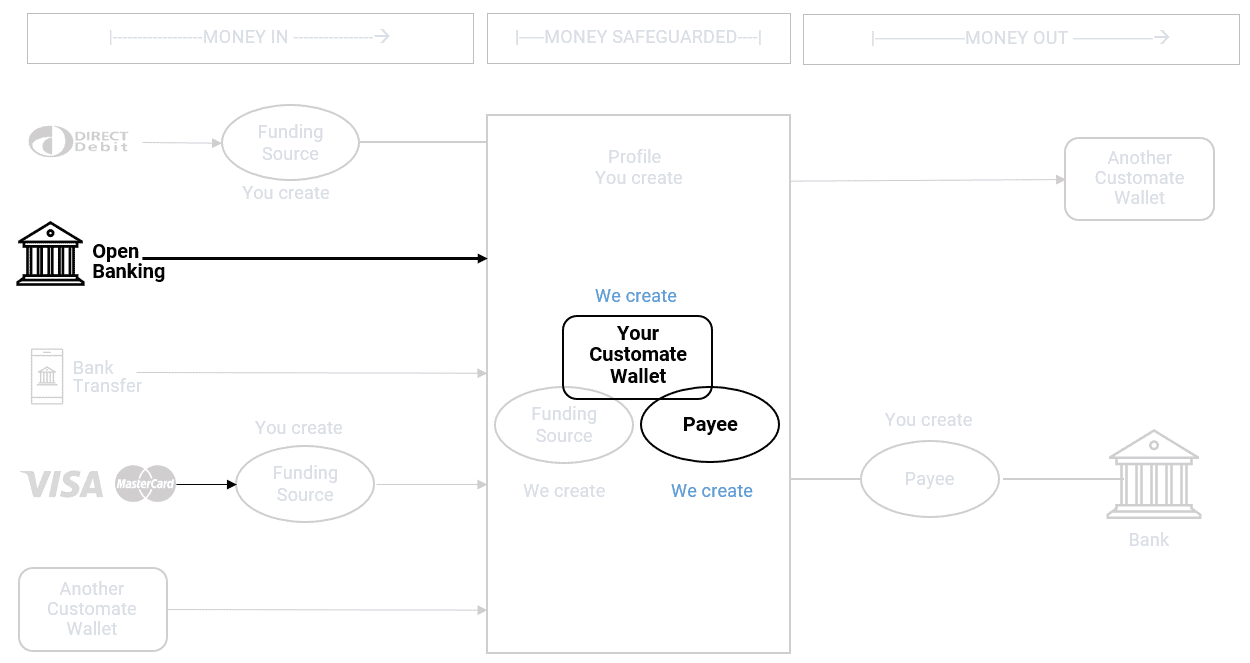 Endpoints
Related endpoints reference