HOW IT WORKS
We have built the platform from the ground up to be as simple to use as possible. No installations required, simply login to your account with your credentials and manage your payments and collections.
Here are the key steps…
STEP 1
Register on the platform. Assign roles
All members need to register by entering requested information online. This information will be run through our verification tools and you will be notified immediately if you have been verified or not. We may require additional information to be uploaded if we could not verify you. You will need a valid email and mobile phone number to authenticate yourself. Master users can assign roles to members within their organisation to add multiple levels of oversight.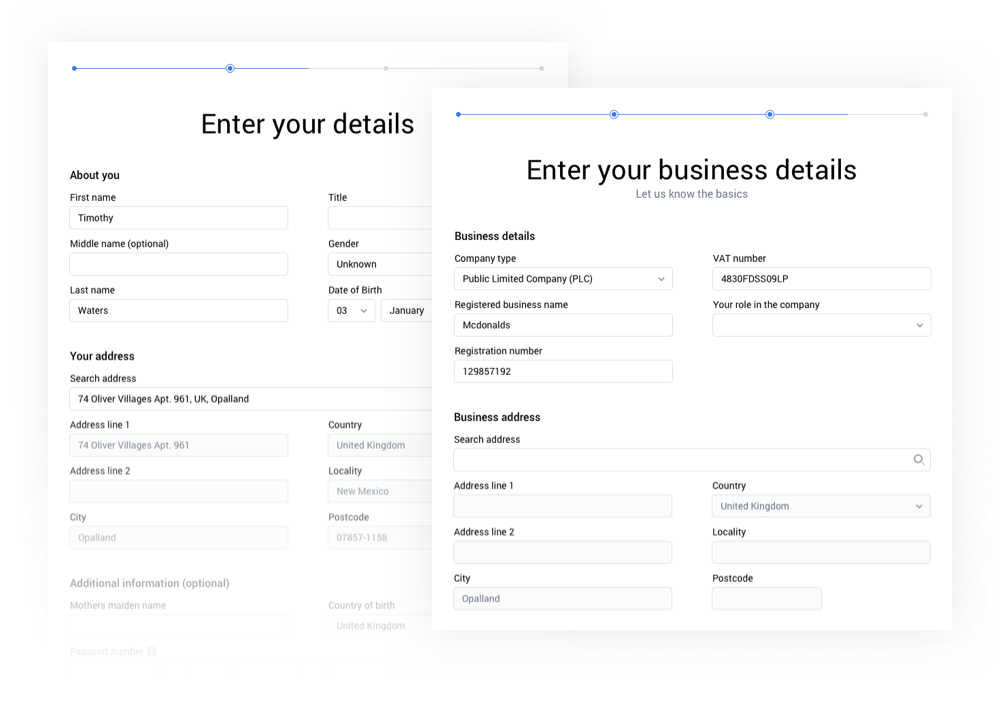 STEP 2
Set up your funding sources and Payees
You can fund your wallet via bank transfer, Direct Debit, Card or from another member. If you want to send money to a payee that is not on the Customate platform (e.g. your own bank account or an external supplier), simply visit the "My Payees" menu and register the bank details and name of the payee. For UK payees, we need an account number and sort code. For European payees, we need a valid IBAN.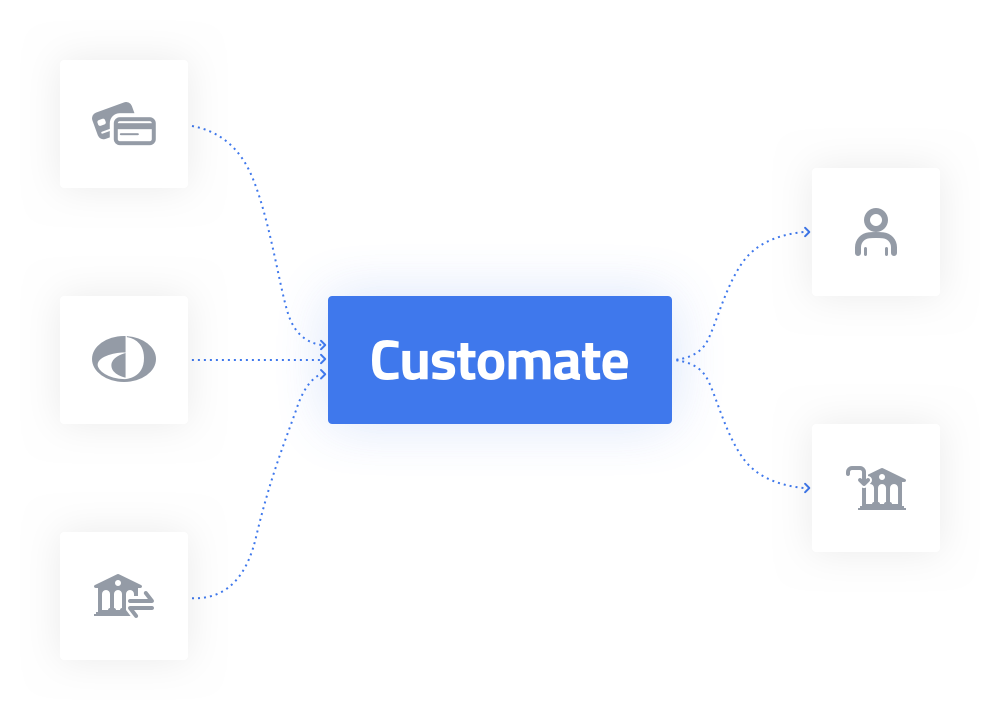 STEP 3
Propose a payment schedule to send or receive, one time or recurring
You can be the payer or the payee and it can be a one time payment or a recurring payment. Its all managed on the scheduler. Either party (i.e. the payer or the payee) may propose a payment schedule by completing the details (dates, amounts, frequency etc) and nominating a counterpart. If your counterpart is the payer, then they need to accept the terms of the schedule.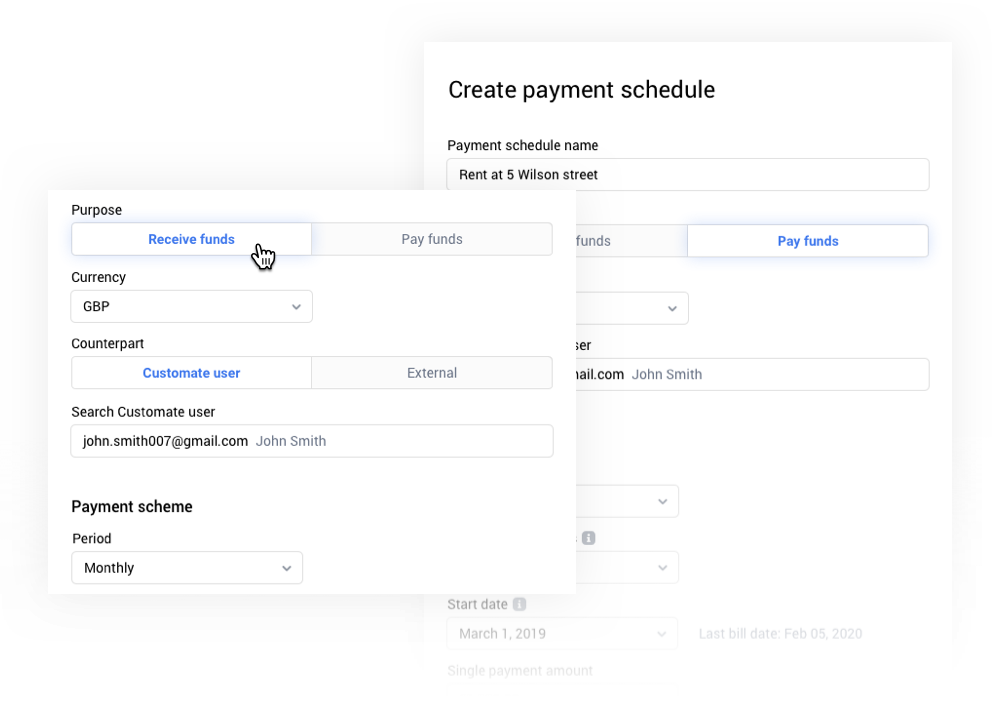 The platform does the rest…….
Members can log in to their accounts at any time and obtain a real time view of transactions and the status of their payment schedules. Schedules can be cancelled or amended as need be. Members can top up their wallets (via bank transfer, direct debit, card) and send money from their wallet to a white-listed external source (e.g own bank account) using the Scheduler.
GoCustomate is not a bank. We don't take risks with your money, so it isn't covered by the Financial Services Compensation Scheme. Your money is kept in a protected, ring-fenced account, safeguarded under UK Electronic Money Regulations 2011. Customate Ltd ("GoCustomate) is a company registered in England and Wales whose registered office is at  71-75 Shelton Street, Covent Garden, London, WC2H 9JQ, United Kingdom and whose registered number is 11491229. Customate Ltd operates under the licence of PerfectCard DAC, authorised by the Central Bank of Ireland under the European Union (Payment Service) Regulations 2018 (Register ref: C95957) for the issuing of electronic money.