Embedded Payments. Payment Splitting & Scheduling. Dedicated Customer Wallets. Easy API Integration.
An API driven embedded payments platform that safeguards all funds, creates dedicated customer wallets instantly, verifies your customers and enables you to create automated payment schedules to handle any incoming or outgoing payments.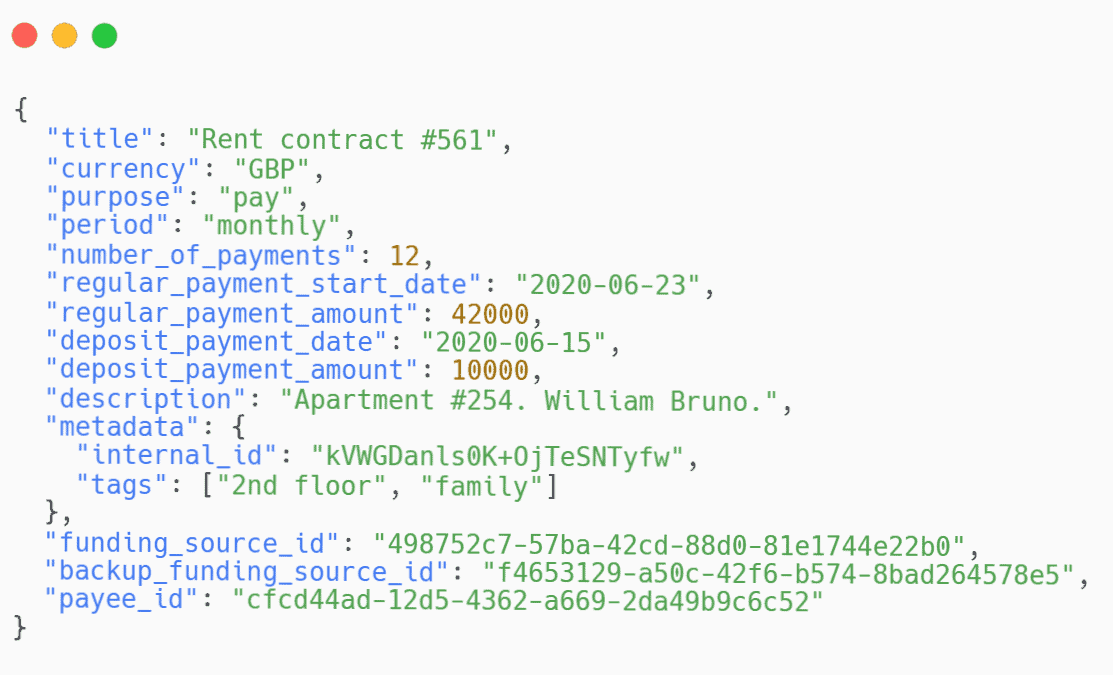 Simplify and Protect your Payment Process
CUSTOMATE YOUR PAYMENT FLOW
Integrate your system into our platform via API. This allows you to customise the payment flows to your own needs and automate your entire process.
Establish flexible rules based logic to split incoming and outgoing payments in multiple directions to manage fees, commissions, sub agreements.
Provide your customers with their own Digital Wallets which contain their own GBP and EURO account that can be used just like any normal bank account.
Funds are always safeguarded providing you with security when transacting. 
Use our API to verify your customers online to minimise onboarding challenges. Whitelist funding sources and payees to ensure integrity of your funds flow.
Fund your wallet via Direct Debit, Open banking, Card or bank transfer.
Benefits of the Customate Payments Platform
Build your own custom payment flow
We help you make your business payments faster, easier and safer. Integrate your existing platform into our API to streamline your payments and create a better customer experience. Create your own payment flow matching your business model thanks to our seamless payment solution. Our API product allows you to setup digital customer wallets enabling you to manage the escrowing and splitting of funds between users.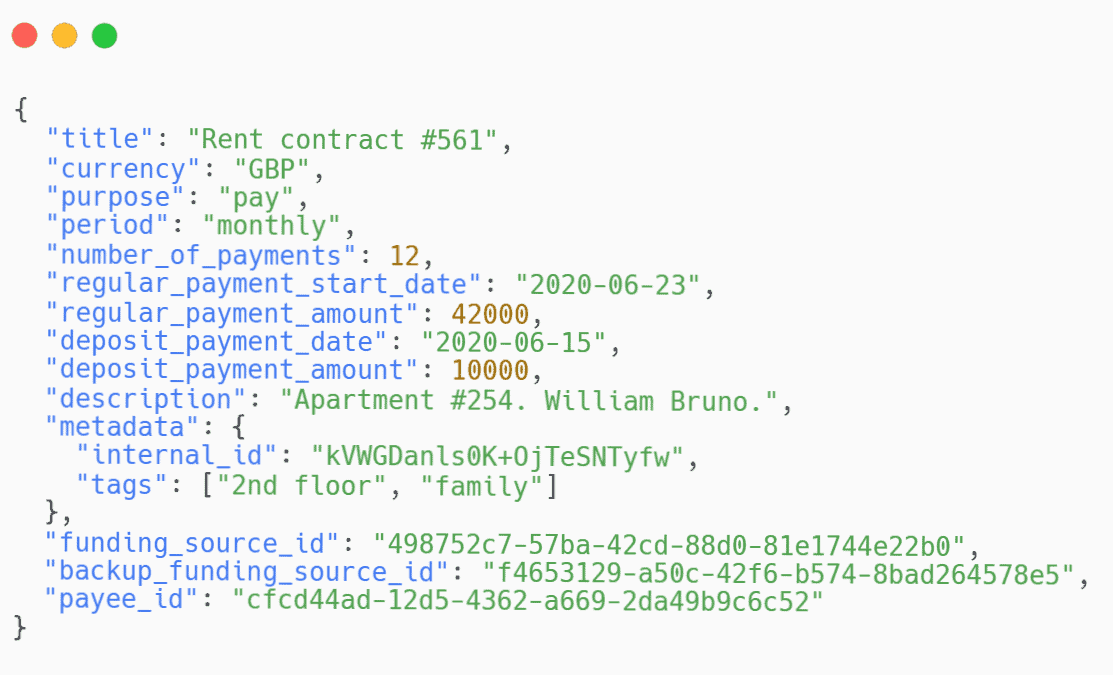 Feature rich API, Sandbox Account, and Developer documentation
Your business can access our payment services automatically via our API. Use our web-hooks to customise your customer reporting and analysis. Obtain a free sandbox account to test how easy you can integrate our API into your existing business processes. We provide clear documentation on our features and API functionality making it easy for your developers to integrate into our API.
Unique Wallets For Each Customer
Customate's Dedicated Customer Wallets provide you and your customers with your own unique bank account for multiple currencies. This allows your customers to make payments into dedicated bank accounts and remove any reconciliation issues. Establish Automated Funding Schedules to make recurring Payments to your suppliers and Collections from these Virtual Bank Accounts.
Create automated payment schedules for receipts and payments
Use the "Scheduler" to establish one-time or recurring schedules. Invite your customers to pay you, or make payments to them. No more late collections or forgotten payments, just set and forget. Payments are automatically reconciled as your customers are assigned a their own Digital Wallet with unique bank accounts. Upload contracts or files as supporting documentation.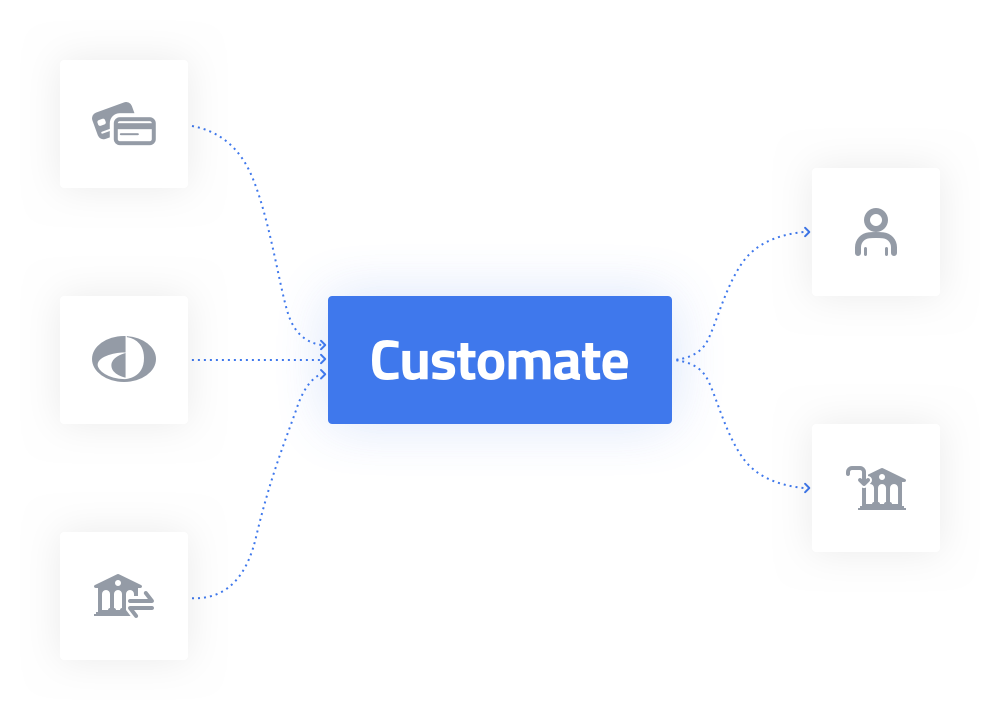 Accept Direct Debits, Open Banking, Bank transfers, Cards
All members are assigned unique Digital Wallets which include bank accounts in both GBP and EURO. These Digital Wallets can be funded via bank transfer, open banking, card payment or direct debit. All funds are safeguarded in a ring-fenced bank account. This flexibility allows you to attract more customers, improve cashflow and automate the process of paying and receiving funds.
Digital customer on-boarding and verification
Registering is done digitally and in real-time. No software installations or paperwork. We verify organisations and the beneficial owners of the business. This makes the process faster and simpler for yourself and your customers and provides the peace of mind that your counterpart is independently verified.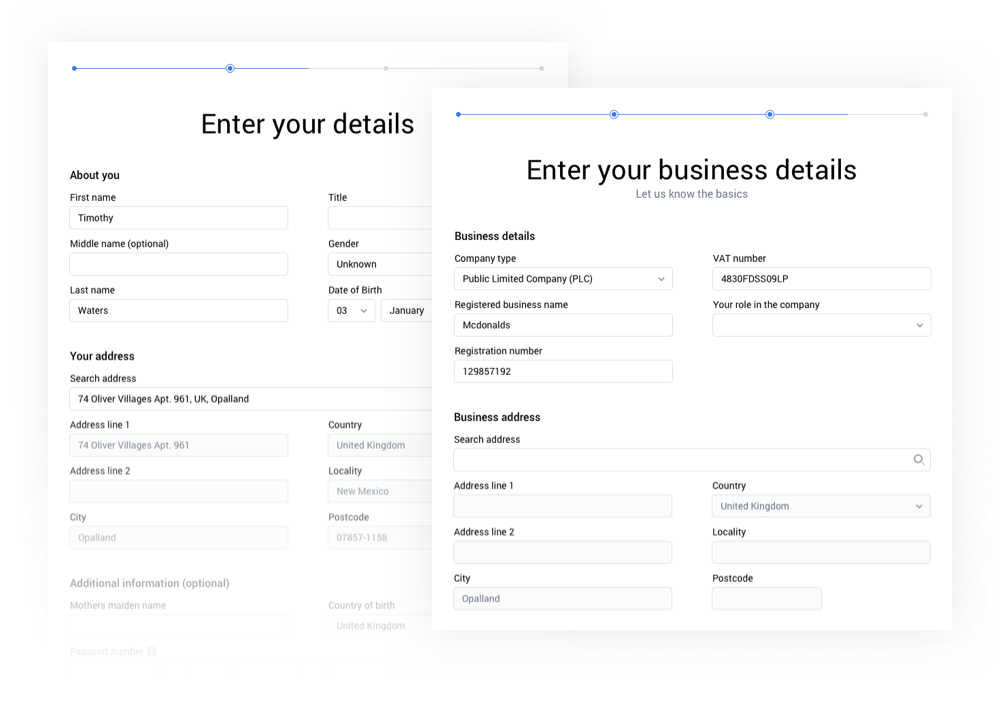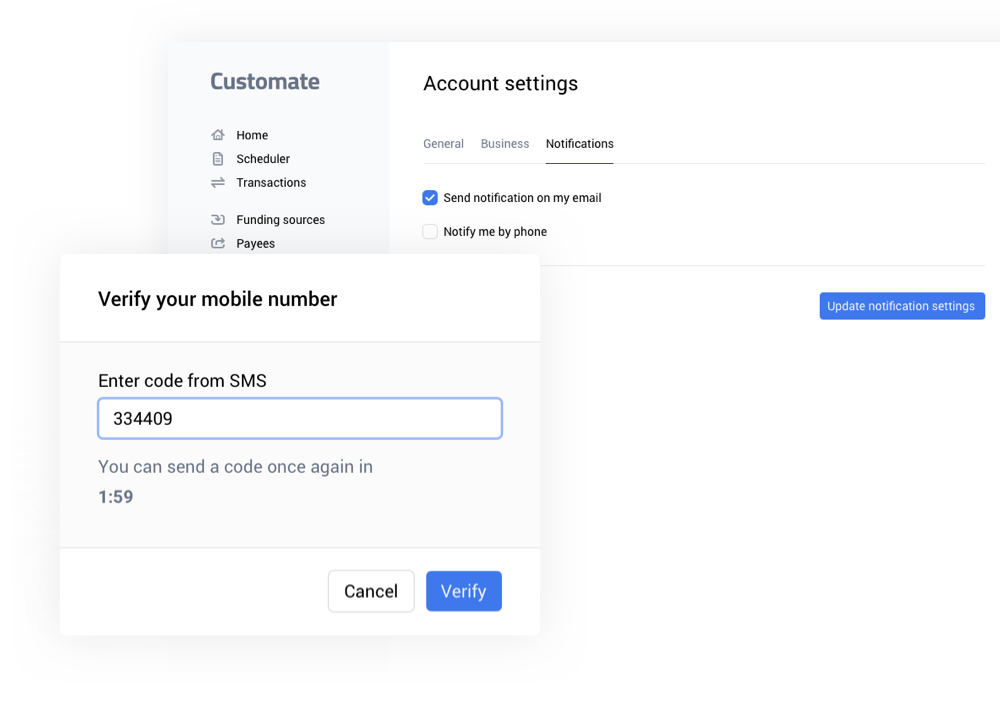 Reconcile your payments with web hook notifications
Access to your account is managed by multiple factors of authentication. You will have real-time transaction reporting and visibility of all transactions. Users can edit pending transactions and schedules in real time.
Assign roles and white-list funding sources and Payee accounts
Master users can assign roles to members within their organisation to add multiple levels of oversight. This can include white-listing only trusted bank accounts to accept money from or to pay money to, limits and frequency controls to suppliers and enforcing company policies around payments.